The Practical Guide To HR Optimization (Part 1)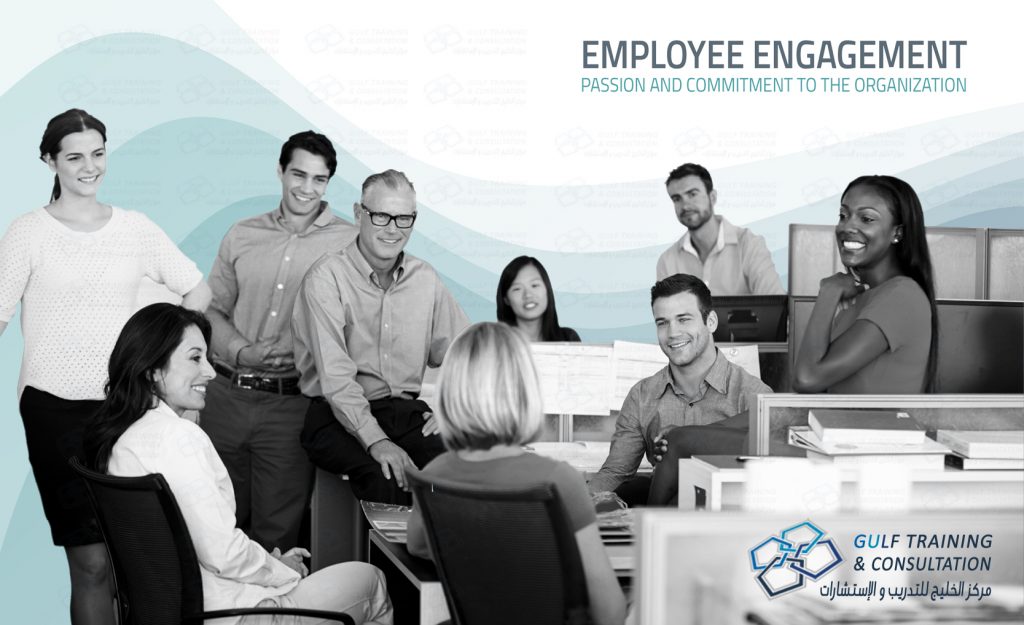 Article by , Lead HR Consultant @ Gulf Training and Consultation Center

We operate in a globally competitive market which imposes an increasing urgency to get the highest level of efficiency and productivity from each employee.
With technology continuously changing our working habits and lives, now more than ever you need Human Capital (HC) which is at the mastery level on the technical competencies.
This modern-day HC can no longer be managed with traditional methods, but requires fresh leadership style, empowerment, and is hungry for a variety of perks. As you are getting more reliant on your people's engagement level, your focus must shift toward this area.
Employee Engagement (henceforth EE) is quite complex and comprehensive concept that is yet to receive attention; and we want to help by unraveling its basic constituents:
FACTORS AND DRIVERS LEADING TO EMPLOYEE ENGAGEMENT
To reap the benefits of this concept, it is foremost critical to determine key FACTORS and DRIVERS that lead to higher level of engagement, and accordingly build models that draw positive implications for your organizational performance.
Establishing EE framework drivers and factors is a tedious assignment. To help you start, we have distinguished 5 thought-provoking approaches:
The two most significant implications to extract from these approaches are:
Most factors and drivers closely related to EE are NON-FINANCIAL i.e. you do not necessarily need to dedicate a large budget or have an increase in HC costs to maintain a high-level of EE. Breaking away from traditional beliefs, EE treats people as social beings who are not only motivated by money. A competitive salary, for your market, will surely attract good talent. However, financial benefits alone CANNOT retain or deeply engage your employees.
All research proves that professional development opportunities are among the most critical and important drivers that you should exploit in order to increase the level of EE.
*Contact us (training@gulf-training.com) should you require assistance with increasing the level of EE with your team through training and professional development opportunities!
IMPACT, BENEFITS, AND IMPORTANCE TO YOUR ORGANIZATION
According to research, high level of engagement in one's organization can ensure positive business outcome, such as:
Customer satisfaction and loyalty, Growth, Increased Productivity, HC Retention.
Exceeding the average revenue growth, compared to your industry's average & EE is said to be even higher in double-digit growth organizations.
Your HC will be your brand ambassadors; they would prefer your organization over anyone else; they will have no issue of exerting extra working efforts to contribute to your success. (can you think of a time when you needed this more?!)
Organizations should be wary of disengaged HC.
Many employees can be disengaged by not being supported by new initiatives or having difficulties with internal communication. If your team employees are disengaged, they might waste their talent on activities and projects that don't necessarily add value; be there just to fill in the working hours; show lack of commitment; resist change and any internal activity, such as performance measurement or customer care.
A survey conducted by ISR on 36,000 employees from 41 organizations, from 10 economically strong countries over a period of 3 years, found an increase in both operating and net profit margins in organizations with high levels of EE, and a decrease in organizations with a low level of EE.
STRATEGIES TO MAINTAIN HIGH LEVEL OF ENGAGEMENT
To conclude this argument, we are happy to share initial recommendations with everyone who wishes to reach high level of EE:
Manage Talent & Focus on employees with Highest Level of Engagement
In addition to onboarding and talent acquisition programs, you should define clear and well-developed talent retention strategies. Your internal pool of talent should be capitalized on since Day 1 and one way of doing it is by running amazing onboarding presentations, both general and job-specific, which would help new talent get realistic expectations about your organization, their role, as well as minimize future conflicts.
To maintain your existing talent engaged, you should focus on your CORE people i.e. those with the highest level of engagement.
A study on HC practices in 50 US organizations (conducted by Watson Wyatt Worldwide in 2004) showed that better performing organizations are more focused on top-performing employees and have a lower turnover of great talents.
Lead by example and Drive Engagement from Within
Every leader in your organization should be dedicated to your Strategy, Mission, Vision, Values; cascade them down the organization and lead by example.
EE should not be something put in complex 100-page process manuals or something that only the HC unit cares for – it should be a shared trait and practice for every employee in your organization, at every time.
Allow your employees to unleash their potential, be autonomous in organizing their time and responsibilities, so long as deadlines are respected, and results are provided. Instead of micromanaging, focus on results and setting appropriate KPIs.
Communicate, communicate…. and then Communicate some More.
EE can be enhanced by collaborative and two-way communication. In daily work, for instance, it means that instead of telling employees what should be done, asserting your opinion, or how it should be done, you should let employees share opinions, have a say on issues related to their role and life.
The road to engaged talent starts by having clear and consistent communication and respect for their opinions.
Likewise, decision making should not be exclusive for your managerial suite, but shared with team members, as to establish a sense of community and increase commitment and engagement.
Ergonomics and Working Conditions
Ergonomics has become a well-established science and you can no longer ignore the importance of the working environment.
Starting from essentials, such as safety and clean working space, you should ensure your employees' energy is focused only on performing their job responsibilities, instead of putting the spotlight on physical discomfort, pain, lack of air or sunlight in the facility, etc.
Finally, you must ensure everyone is provided with all the necessary information to perform their job properly.
Endless Professional Development Opportunities
Help your HC boost their competitiveness by providing unmatched, unique professional development opportunities. Formal education and working experience are no longer enough to remain competitive. Once your employees are more knowledgeable about their jobs, they would: feel a lot more confident, need less supervision, increase their effectiveness and ultimately become more engaged and committed to your organization.
*This task is not as effortless as it may sound. If you need support with making proper Training Need Analysis, or select the most appropriate programs for your team, get advice from our team of experts : training@gulf-training.com 
.
Integrate EE in your Performance Management System
The level of engagement should be measured through continual PMS.
Start by conducting a general EE survey, and determine critical factors that drive engagement. Then, apply the pareto principle and focus on the few factors that would make the highest impact and focus your efforts around these areas. It is not possible to address all aspects at the beginning. As your organization develops more mature and lucrative HC practices, you would be able to measure, monitor and control more factors and drivers.
*If you need support with this process, contact our team of HC Consultant at Training@Gulf-Training.com  for advice.
Compensation and Benefits
Your compensation package is one of the most critical factors that drives engagement. It should include both financial and non-financial benefits.
To further boost engagement, find KPIs that measure engagement and award employees with the highest level of engagement.
Provide a clear link between engagement and incentives which are given to the employees.
Your corporate culture highly affects your employees' lives and behavior.
Starting from the top, a strong work culture should be promoted and cascaded down the organization, where organization strategic objectives, values and mission are unified across all work sections.
Build a corporate culture around success, mutual respect, and engagement, which will affect both existing and new employees.
During these challenging times, we understand everyone needs support in keeping their staff engaged and loyal. If you need advice, want to learn more about how to have a highly effective and efficient team – get your consultation by emailing us : training@gulf-training.com .